Batch Eligibility Checks
Many of our customers are looking for an easy, reliable way to batch check consumer eligibility.
ETS Software can process 270/271 batch files and efficiently tell clients when a consumer's eligibility status changes.
The eligibility software lets our clients know if a consumer has fallen out of eligibility or switched to a new coverage type.
For our customers using our software in the field, they can upload a file of their consumers and then download the results to ensure no one has fallen out of eligibility.
Advanced Eligibility Checking is available in your billing software or as a standalone product for Agencies to check on consumers' eligibility for programs outside of their Medicaid Billing population.
Reports can be exported and analyzed in Excel and allow you to quickly report on Non Eligible Consumers and other Revs Exception reports.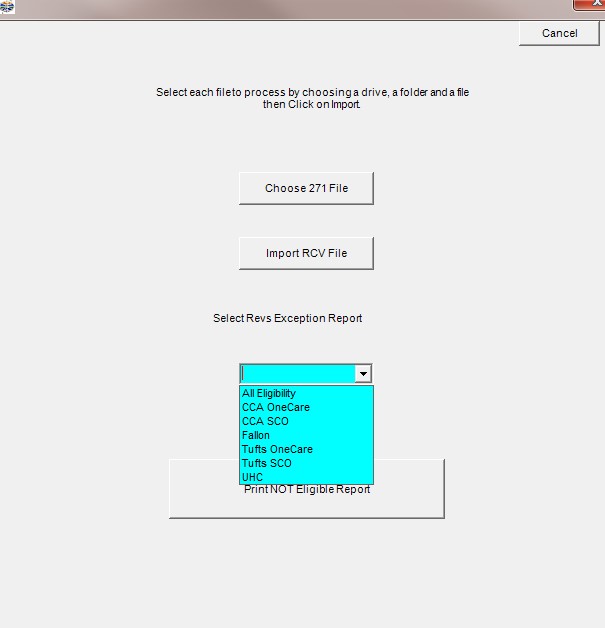 Benefits:
Greatly reduces the amount of time needed to process rejections and rebills

From the results, clients can see the coverage type

Results flag for referrals, if needed
For our service bureau customers, if someone falls out of eligibility, we let providers know and make the necessary changes, which helps reduce the number of rejections and rebills needed.